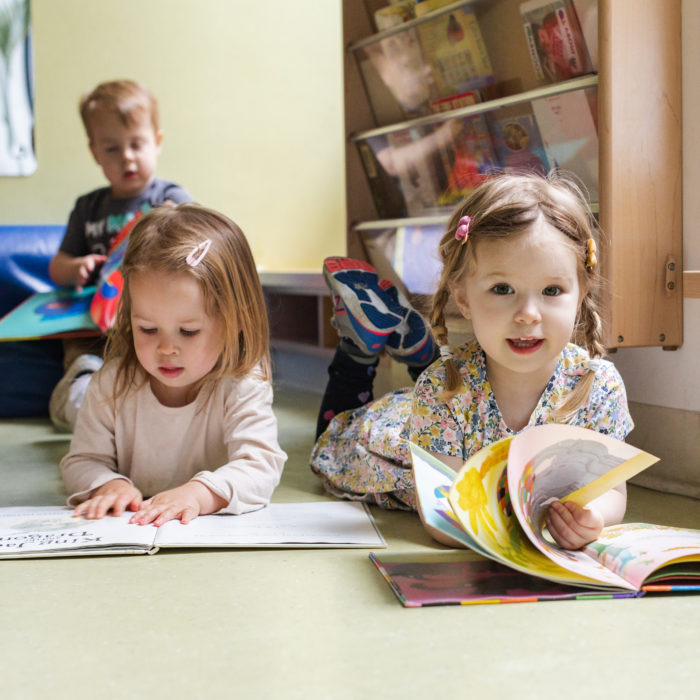 Park Slope Schoolhouse occupies the ground floor and lower level of a modern 5-story building completed in 2009. The newly constructed space totals approximately 4,500 sq. feet, with three early childhood classrooms, sensory gym, and a 400 sq. foot outdoor playground.
The curriculum also features Yoga, a weekly Spanish Music program by the Bilingual Birdies and weekly classes with the Super Soccer Stars.
Each classroom has a head teacher and full time/part time teacher assistants. Our head teachers have New York State Teacher Certification and Master's in Early Childhood Education. Our teacher assistants in our 2's and 3's classrooms have Bachelor's in Early Childhood Education and in our Infant/Toddler room, our teacher assistants all have Child Development Associates and/or are working towards higher degrees.
PSS's licensed Early Childhood Developmental Specialist can assist with concerns your family may have in a variety of fields such as educational, developmental, or behavioral. Our Occupational Therapist assists children and teachers to build skills that enable them to participate in meaningful occupations, including feeding, playing, socializing, and attending to activities and is onsite weekly, as well.
The Center is located within one block of the 6/15 Green Community Garden, four blocks of Prospect Park and 6th Avenue/18th Street playground and is extremely convenient to local bus (B63) and subway (F/R) lines in the South Slope.
In addition, "Green" initiatives in design and operation are at the forefront of our mission, with regard to indoor air quality, sustainable materials and systems efficiency. Our space also features high ceilings, natural light, operable windows and is fully handicap-accessible.