ABOUT US
At Park Slope Schoolhouse, we
build a trusting relationship with each child.

provide individualized care.

ensure children's health and safety.

develop partnerships with families.

provide parenting support.

recognize the importance of social and emotional development.

appreciate cultural, familial, and individual differences.

take advantage of every opportunity to build a foundation for lifelong learning.

support dual-language learners.

include children with disabilities in all aspects of the program.
PLAY-BASED CURRICULUM
At Park Slope Schoolhouse, we create a play-based curriculum that is built upon the children's needs, their development and their interests. Learning through play and hands-on explorations provides a learning experience that allows children to learn, practice and master their individual language, cognitive, social-emotional, gross- and fine motor skills. In order for every child to achieve their full potential throughout the school year, our teachers use open-ended materials and individualized learning strategies that encourage each child to be curious, explore, hypothesize, make connections and draw conclusions. All learning disciplines, such as language, math, science, art, music and movement, are incorporated throughout the day while inviting the children to use and explore all of their senses.
WHAT IS A PLAY-BASED LEARNING MOMENT?
A child will encounter a learning moment, for example, while playing with blocks. By handling different blocks, the child might explore differences in shapes, sizes and weight, and they may be motivated to compare and count the different blocks (basic mathematical concepts, sensory experiences). Furthermore, with the help of open-ended questions by the teacher, the child might try to balance blocks (fine motor skills), build a city (imagination and creativity) and add new words to their vocabulary (language skills). Maybe the child realizes that the big block won't balance on top of the small one and decides to put the small block on top of the big one (problem-solving skills, basic scientific knowledge). The child's attention span might steadily increase as well (cognition). Lastly, while playing with other children, the child develops new friendships, takes turns, cooperates and shares materials (social-emotional skills).
OUR PARTNERS:
Wanda Frankel, MS.Ed., LCSW
Wanda is our Early Childhood Specialist and has been working at Park Slope Schoolhouse with the children, teachers and parents for the past 8 years. While she supports the children and teachers in the classrooms each week, she continuously provides an objective perspective on classroom developments. Furthermore, Wanda is available to our parent community on a weekly basis to discuss individual questions or concerns about developmental patterns, routines, life events and family life. Parents can schedule individual meetings with her or join her monthly parent discussions.
Gail S Valiente, OTR/L
Gail is an Occupational Therapist who has worked with children of all ages in a variety of settings, such as schools, hospitals, clinics, and other enrichment settings. Occupational Therapists help people across the lifespan participate in everyday activities (occupations) through therapeutic methods. Her mission is to foster opportunities for children to grow into successful, empowered individuals.
Gail specializes in Sensory Integration Therapy, which focuses on taking in, processing and utilizing information from the body and the environment to optimize emotional regulation, coordinated body movements, learning, and participation in daily life. Gail works with our children during the day to enhance their sensory organization through activities that incorporate developmental movement sequences and various sensory experiences. She also offers workshops to parents and teachers, and is available to them to identify strategies to improve daily living activities (e.g. toileting, sleeping, eating, dressing), ease transitions, and provide sensory-based activities for alerting, focusing, calming, and self-regulation.
Lori Riddick, MS.Ed.
Lori has been an Educational Consultant for Park Slope Schoolhouse since 2021 and has facilitated interactive workshops for our staff and parents on Raising Race Conscious Children. As Park Slope Schoolhouse is continuing the journey towards social and racial justice, Lori has been working particularly with our teacher teams on how to intentionally address the children's skin tones, define race in our environment (books, dolls, etc.), and talk about fairness and unfairness. Furthermore, Lori facilitates parent talks to discuss how parents can feel more comfortable acknowledging race at home, the importance of it, and different techniques. Without the input of adults, children will be left to draw their own conclusions about differences in race and skin tones, which often leads to biases.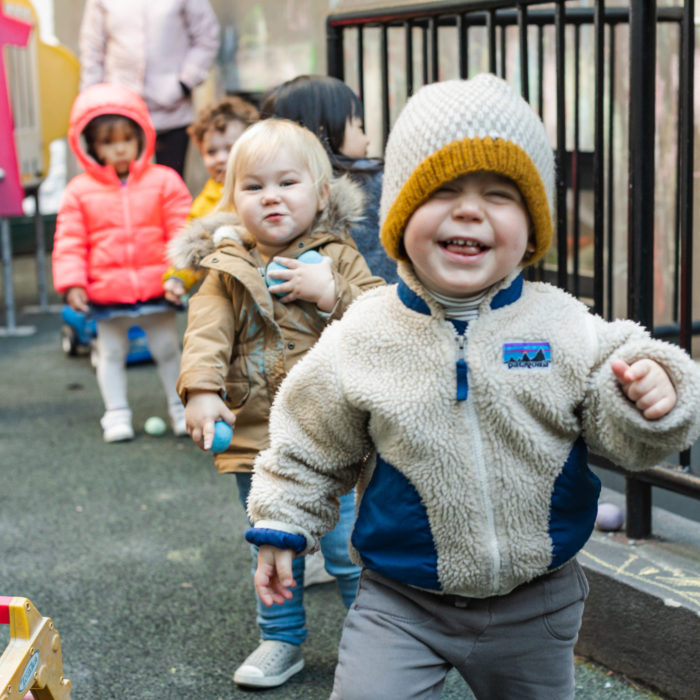 "Park Slope Schoolhouse is the most supportive teaching environment. I have never felt so respected and seen as an educator, and I feel like that really translates into the classroom. PSS is also very supportive of continuing education, both at and outside of work."