Curriculum
Our rich curriculum is play-based and always evolving. The framework for curriculum is based on Teaching Strategies Gold, a curriculum rooted in educational philosophy and theory. What we as educators like about Teaching Strategies Gold, is that it builds on Erik Erikson's stages of social-emotional development, Jean Piaget's theories of how children think and learn, on the principles of physical development, and cultural influences. Teaching Strategies Gold also has a focus for children ages birth- 3, as well as objectives for children's development and learning.
Teachers are encouraged to build curriculum based on the children's needs, where they are developmentally and what each child's interests are. Some of the aspects that we focus on here with young children are:
building a trusting relationship with each child
providing individualized care
creating an environment that supports and encourages exploration
ensuring children's health and safety
developing partnerships with families
recognizing the importance of social and emotional development
appreciating cultural, family, and individual differences
taking advantage of every opportunity to build a foundation for lifelong learning
supporting dual-language learners
including children with disabilities in all aspects of the program
Our teachers implement developmentally appropriate practice, meaning they teach and create curriculum to match the way children develop and learn.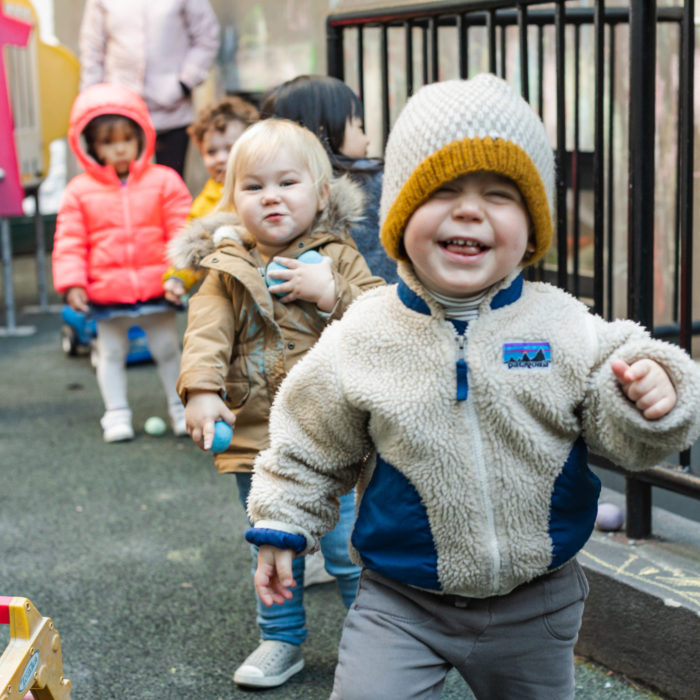 History
With a rich history in the Park Slope neighborhood, the Schoolhouse was established in 2009, as a non-profit early childhood educational program serving children ages 1-4 years. Prior to the Park Slope Schoolhouse, the program began in 1986 as the New York Methodist Hospital Child Care Center. This program provided early childhood education and child care to nurses, doctors and employees of the Hospital. The Center was located at 515 Sixth Street, where we stayed for 23 year years. In 1999, the Berkeley Carroll School took over the program from NYM Hospital and it was renamed the Berkeley Carroll Child Care Center, providing the same care and services to working families in the neighborhood. In October 2009, Berkeley Carroll announced the school would close at the end of the school year.
Upon that announcement, a group of current parents, alumni parents, and members and friends of the community came together to save this wonderful program. They created the Park Slope Schoolhouse, which was established as a non-profit in March 2009. In September 2009, Park Slope Schoolhouse celebrated the first day of school. With a strong foundation, the Schoolhouse has been able to grown into one of the most widely respected programs in Park Slope. In October 2011, we moved into our new home in the South Slope.